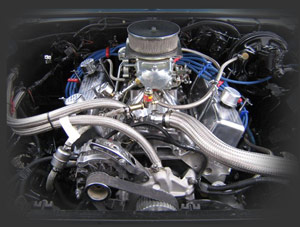 Blackwood Motors has a fully equipped workshop, which I have been operating over 20 years, so I have most situations covered.
I do full engine reconditioning and building, to basic tune up and services.
I source the best available parts at the best prices but if the part is not available, fabrication is an option.
We have the use of a Chassis Dyno for full out performance applications or just a problem vehicle. After 7 years of owning and operating a Dyno I have learnt the best ways to get optimum performance from a diagnosis.
I personally work on the vehicles so you can be assured that your pride and joy will be well looked after.